This time we prepared for you Nursing Interview Questions together with the tips on how to answer them.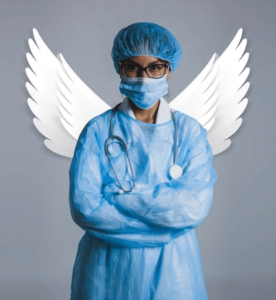 Nurses play one of the most important roles in medical healthcare. They provide the medical care and emotional support to patients in hospitals, other health care facilities, residential homes, hospices, schools, prisons, companies, GP practices and directly at patients' homes. They are responsible for regular daily patient care, urgent/emergency care (when needed), patient and patient's family education and general patient's health and mental condition.
To become a nurse, a nursing degree will be required or, in case of graduates from a similar subject, two- or three- year postgraduate course. Any additional nursing training and certifications will be a plus.
Below is the list of our Nursing Interview Questions and answers.
Nursing Interview Questions
What skills are the most helpful when being a nurse?
Ans: A question related to the required skills will be probably one the first Nursing Interview Questions which you will be asked. A nurse must be a person who naturally likes to help others. Patience, accuracy and empathy are also very useful. "Hard", technical, medical skills are necessary, but not enough to provide quality patient care and support.
What is the biggest challenge?
Ans: The most difficult is to see human suffering and pain and being helpless. Working in a constant rush, facing patients' frustration and anger are nothing comparing to the human tragedies which we cannot help.
What do you like most about your job?
Ans: This is another, very common Nursing Interview Question. It is a satisfaction to see my patients smiling and getting better. Patient's gratitude is simply the best reward for all the hardships related to being a nurse.
Do you have experience working in a team?
Ans: Being able to work in a team is in the set of skills mandatory for every nurse. Your future employer for sure will appreciate if you have any experience with teamwork. If it is your first job and you do not have any professional experience in this area, you can always refer to non-professional life (maybe some example form nursing school times?). If you have already worked as a nurse, please describe your cooperation with the rest of the medical staff (other nurses, supervisors, doctors, midwives, technicians etc.), administration staff, patients and their families.
Why have you decided to become a nurse?
Ans: It is one of the most commonly asked Nursing Interview Question. This question will reveal your very first motivation towards your job and will let your future employer know you a bit better from the personal side. Do not be scared to share a real story from your life. Avoid though long speeches, going into too many details or bringing tragic memories.
You can say for example: "As a child, I had to spend some time in a hospital and I will never forget one nurse who was almost always by my side when my parents could not be in the hospital. She was very caring and kind and I liked her so much, that when the time has come to leave the hospital I was crying that I will not see her again. It was the first time in my life when I thought that when I grow up, I would like to become a nurse too".
How do you deal with working under time pressure?
Ans: I always try to be well-organized. If something can be done right away, I simply do it and thanks to that I "save" some time for the future, for possible emergencies etc. Very helpful is such situations is also teamwork. I do not hesitate to ask my co-workers for help and I am always happy to give them a helping hand when needed.
How do you handle stressful situations?
Ans: I tell myself that it is only a phase, some period and that it will pass. I do not take frustration or anger personally and try to understand the other side – for him/her the situation must be even more stressful and thus his/her reaction.
When it comes to our patients, for example, they are often in pain, far from their families and friends, sometimes without control on their body and insecure for the future. I try not to join the disputes and not to exchange the counterarguments. Usually, after a couple of minutes, hours or days the whole situation is already history and we see it from a different, larger perspective.
There is also constant stress about our patients' health condition. It is hard to see their health deteriorating and knowing that the prognosis is not optimistic. To handle such situations, I focus on doing my job the best I can and on providing him/her the best care and maximum comfort.
How would you handle a difficult patient?
Ans: This is another very commonly asked Nursing Interview Question. Stress and arguing have a negative impact on both patient's health condition and medical staff focus. Patients are usually in much bigger stress than the medical staff, so from our side, we should try to calm them down and de-escalate the situation. Sometimes it is enough to listen to what the other side has to say, sometimes there is a need to find a compromise, to speak with hospital therapist or psychologist, find a mediator or, finally, if there is no other solution, a patient can be handed over to another member of a team.
Why are you interested in this particular hospital ward?
Ans: There are many fields of nursing: pediatric, geriatric, ER (Emergency Room), cardiac, oncology, mental health etc. Each of them has different specificity and requires a slightly different set of skills. Be prepared to explain why you are interested in this particular nursing area, healthcare facility, hospital ward etc.
Where do you see yourself in 6 years from now?
Ans: This is not a typical Nursing Interview Question but it is always interesting for your future employer to know what plans you have for your future career. You can say for example: "I would like to become a specialist in my area. I would like to have enough knowledge, skills and experience to be able not only to take care of every patient in the ward but also to train and tutor new nurse colleagues who join the team".
Have you heard about the 6 C's?
Ans: The 6 C's are six core values of the nursing profession. The 6 C's symbolizes:
– care
– compassion
– courage
– communication
– commitment
– competence
To know more about these values, we encourage you to visit NursingTimes website.
Are you a quick decision maker?
Ans: I am not a spontaneous person and I am rather careful with making decisions. When human health and lives are at stake, I try to avoid taking decisions in a rush. In an emergency and minute matters, making quick decisions and taking responsibility for them is inevitable and can be life-saving. In such situations, I still try to give them a second thought, if possible, make a double check or ask for advice a co-worker (nurse superior, doctor).
How do you feel with educating patients and their families?
Ans: Educating about the medical condition is one of the key responsibilities in the nursing profession so this or similar Nursing Interview Question is definitely to be expected.
"I like this part of my job. Before talking with patients and their families, I always prepare myself first. I like to be able to ask their potential questions. Most often, I am talking with patients and patients' families about the diagnosis and possible scenarios for the future. Also, at least once per day, I try to share an update about the patient's condition. Lack of knowledge and uncertainty always have a negative impact on patients' health and mental condition. I also take extra time to talk with patients at the moment they leave the health care centre. They need to know exactly the future course of treatment and the precautions.
When educating it is important to make sure that the person who we talk to understands what we are saying. Some people need to know all the details, they are interested in the medical terms, medication doses etc., while others are afraid of the medical terminology and prefer to have the things explained in easy words.
Such conversations usually also take time. We must be patient, open to all the questions (and reactions) and take the necessary time to reassure the patient and clarify his doubts".
How do you feel about working in 24-hour shifts?
Ans: Working long hours, working in shifts, emergency calls from the hospital are an integral part of the nursing profession. I am used to working in day/night shifts and so is my family. It is sometimes hard, for example when my child asks me why I cannot stay with him at home or during family festivals like Christmas, but if I want to be a nurse and this is a part of it. I see also the advantages of the work in shifts. When I have a day off, I have time to deal with administrative matters for example. The advantages and disadvantages are balanced in total.
What is your opinion about the mandatory vaccinations for both the patients and the medical personnel?
Ans: I am of opinion that vaccinations are important and if they are compulsory it means that they are. When we decide to vaccinate, we do not only care about ourselves but also about the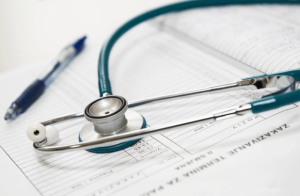 others. Many diseased are contagious. This is our responsibility towards our loved ones, our patients and the whole society.
When it comes to the voluntary vaccinations, patients or parents (if it is a child) are free to choose. If asked, I can share with them my view and experience about the particular vaccination, but many factors should be taken into account, so the decision should remain on their side (a financial situation, the moment in the calendar of vaccinations, general health condition of a person, risk of getting sick etc.)
This was the last of our Nursing Interview Questions.
The salaries in this profession are the topic for a separate article. In 2021, in the U.S., the expected salary for a registered nurse (RN), depending on the state, ranges from $59,540/year in South Dakota, through for example $67,610/year in Florida, $74,540/year in Texas, $87,840/year in New York, up to $113,240/year in California. But your salary will depend also (or especially) on your job title. The best-paid are Certified Registered Nurse Anesthetists, General Nurse Practitioners and Certified Nurse-Midwives. The lowest salaries usually get Health Policy Nurses, Critical Care Nurses and Informatics Nurses (source: nurse.org).
Thank you for checking our website. If the article was useful, give us a "Like" or leave a comment.
Other Resources which may help to clear job interview
Things to Do Before During First Job Interview Tips & Checklist