This time we present you with our choice of the best Target interview questions.
After Walmart and Amazon, Target is the third-largest retailer in the United States. It was founded in 1962 in Minneapolis, Minnesota. Target sells various food products and general merchandise, from clothing to home decor and electronics. The target strategy is to offer high-quality merchandise at low prices.
Target owns in total, almost 2,000 stores and hires over 350,000 employees. Many jobs offered by Target do not require any special skills or experience. The most common entry-level positions at Target are cashier, package handler, barista, warehouse worker, cart attendant, guest service associate, sales associate, and team leader.
How to apply for Target?
You can either apply directly in one of the stores or submit your application online on the official Target website. If you decide to apply in person, you don't need to write and print the CV – in every Target store, you will find a special paper application form.
Also, if you don't find an interesting offer, you can subscribe to e-mail alerts and receive a notification every time a new job opens up.
How to prepare for a Target interview?
Follow our six steps quick guide on how to prepare for a successful interview at Target.
Research, the company.
Review again the job offer and the job description.
Prepare your outfit in advance.
Plan the route.
Practice your answers on the most popular Target interview questions.
Prepare your own questions for the interviewer.
We encourage you also to check our free full guide on how to prepare for a first job interview.
Target interview questions
Tell me about yourself.
This is the most popular question for all the interviews, but it is still causing a headache for many candidates. Don't be one of them and prepare a short introduction about yourself in advance. Remember to show yourself in the best light. Describe your education path and previous job experience, emphasizing your skills that may be useful for the position you are applying for. If you are unsure what to say, read more about the "Tell me about yourself" question in an interview.
What can you tell me about Target?
This is definitely one of the most often asked Target interview questions. Probably everyone has heard about Target and maybe you are even a frequent Target customer but to answer this question and take a lead ahead of the other candidates, you will need to know and to show more. Make a research about the company, learn its history and understand what is the company's culture, philosophy, and strategy. Check the company's website and social media to be up-to-date with the latest news.
Why do you want to work at Target?
You may have many reasons to choose Target but don't make an impression that money is your primary motivation.
 Think about the other benefits coming from this job: global brand work experience, flexible working hours, great work culture, etc. If you want to increase your chances, use this question as an opportunity to show that you are a perfect fit for this position (for example you may say that you are interested in sales). Think also of what makes Target special among the other competitors like Walmart or Amazon (for example offering high-quality products at highly competitive prices).
How do you understand good customer service?
This is also one of the Target interview questions to expect. Through this question, the interviewer wants to see how you define good customer service.
There is no one good definition, but in general, we can assume that providing good customer service means addressing all the customers' needs and ensuring that they have a positive experience. That requires excellent communication, interpersonal and problem-solving skills, like the ability to listen, empathy, kindness, attentiveness, patience, and open-mindedness. Not to forget is also good knowledge of the product offer, otherwise, you will not be able to advise the clients with their decisions.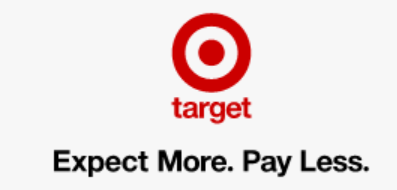 How do you understand being a good team member?
Being a good team member or a team player means privilege open communication, show respect to others and their opinions, share knowledge and experience, be willing to give a helping hand, flexible and open for change, reliable and trustworthy. In other words, we can say that a team player is someone who contributes to the group, shares the responsibility for the task completion, and helps to achieve the common goals.
What are your biggest strengths?
The best strategy to answer this question and increase your chances is to choose the strengths which happen to be the skills needed for the position which you apply for. It should be also something that will distinguish you from the other candidates.
Most of the positions at Target require great communication, interpersonal and problem-solving skills as well as commercial awareness, the ability to work in a team and under time pressure. Think about which of these correspond best to your personality and be ready to provide some specific examples proving what you are saying.
What are your biggest weaknesses?
To answer this question, you have two strategies to choose from. You can either mention something completely irrelevant for your future responsibilities (for example the lack of spontaneity or creativity), or you can focus on a weakness which, depending on a context and a situation can be either a disadvantage or an advantage (for example being too honest).
Your answer should prove your self-awareness and willingness to improve, so don't try to convince the interviewer that you have no weaknesses. Everyone has. It is better to honestly admit one or two weak points and focus on how you are working on fighting them.
How do you handle conflicts at work?
This is another example of one of the most frequently asked Target interview questions.
If you work with people, you have automatically a greater chance to face some conflicts and tensions. It is natural and it should not be considered a failure. Being by nature a non-conflict person is definitely an advantage in this profession however avoiding conflicts at any cost is not always the best solution. The best is to know how to turn a negative into a positive, how to address the whole situation and de-escalate it. Every conflict should lead to constructive conclusions and the lessons learned.
Tell me about a time when you went above and beyond a customer?
Start your answer by saying that you always try to provide the highest customer service so you often go above and beyond the call of duty. You can bring one or two examples. If this is going to be your first job and you don't have any professional experience yet, don't worry, and think about any other situation when you went above and beyond to help someone. Maybe you can think of some situation from a school or college life? Maybe recently you helped spontaneously some stranger?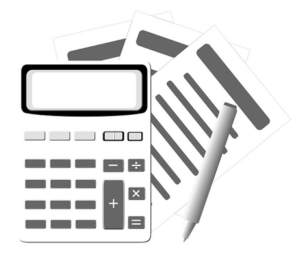 How would you handle a verbally abusive customer?
Luckily, dissatisfied, angry, and aggressive customers are rare, but it might be interesting for your future employer to know how you would handle such a potential situation.
Your priority should be to de-escalate the situation as soon as possible and secure that it will not impact the other customers. Try to remain calm, show empathy, and listen to what a customer has to say. Maybe this is a result of some simple misunderstanding which can be easily solved. Finding a solution instead of getting involved in verbal fights should always your priority. If none of this helps, you should follow the company policy and call your supervisor.
What would you do if a customer is asking for a product which is out of stock?
There are several things which you can do in such a situation. Firstly, double-check if the product is really out of stock (check on the shelves, in the stock, and the system). You can check in the system if this item is available in another Target store. If yes, you can book it for a customer or you can request to have it delivered to your shop. You can also check if it is available in any of the Target national distributions centers and, if yes, what is the expected delivery date.
If the product the customer is looking for is indeed sold out and won't be available in the nearest future, you can suggest some alternatives (another model, another brand, etc.).
What would you do if your supervisors gave you two different priorities?
This is an example of a conflict situation. As always, in such a situation, communication is the key. Instead of wondering which task you should prioritize, or (even worse) deciding on your own, you should talk with both the supervisors and ask them what to do. Most probably they don't even know that they gave you the conflicting instructions and the whole situation will get explained very fast.
What hours can you work?
Be specific about your hours and prepare in advance a list of all your activities. Think about your school and bus timetables, extra-curricular activities, family obligations, etc. At the same time, try to show that you are flexible and willing to adjust. Share also your availability on weekends and holidays. The truth is that the more available you are, the better chance you have of getting hired.
Where do you see yourself in five years?
Hiring and training new employees are treated by the companies as an investment. Knowing that you intend to stay in a company for the long haul will automatically increase your chances. Check the Career section on Target's official website and find the positions which look interesting to you and which could be a perfect aim for professional growth for the next five years. Maybe you would like to switch from a cashier or sales associate into a team leader?
Do you have any questions for us?
The last part of the job interview is very often reserved for a candidate and his/her questions. This is a perfect opportunity for every candidate to know more about the company and the position he/she applies for. It is also a great chance for you to show your interest in the company and the industry and to let your future employer know you a little better. Think in advance about the questions which are the most important to you. Maybe you have some questions about the job description? The team? The company? The possibilities for personal development and growth? Here are some question examples:
Tell me something about this position that is not included in the job description?
What would be my everyday responsibilities?
What would a typical working day be like?
Tell me more about the team I will be working in?
What would be the first challenge for a person in this position?
Will I get all the necessary training?
How my work would be evaluated?
Why is this position available?
Why the last person left the job?
What are the possible career paths for this position?
See also our article about 50 unique questions to ask the interviewer.
This was the last of the 15 most popular Target interview questions.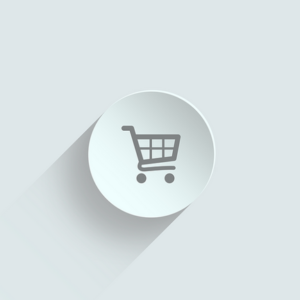 Target salaries
According to payscale.com, the average hourly rate at Target is $13.37. Hourly pay ranges from around $10 per hour (for, for example, cashiers, baristas, warehouse workers, or sales associates) up to around $21 or even $26 per hour (for, for example, administrative assistants, team leaders, and managers).
Thank you for visiting our website. Help us to develop the content and leave a comment with your suggestions. If this article was useful, leave a thumb up. Thanks and good luck!
See also:
McDonald's Interview Questions