Today we would like to share with you our list of 50 questions to ask interviewer.
It happens sometimes that we prepare for a job interview and we focus so much on the most popular interview questions that we completely forget to prepare the list of the questions which we would like to ask an interviewer. In this way, a famous question: "Do you have any questions for us?" can instantly turn out to be the hardest and the trickiest question of all. And it is very unfortunate because the interview is not only for employers to get to know the candidates but it is also an opportunity for you as a candidate to know more about the company and the position which you apply for.
A job interview gives also always a chance to show your interest in the company and to subtly and indirectly tell more about yourself. The questions which you decide to ask will be very meaningful and can be decisive for the result of the whole interview. Through these questions, your future employer will quickly understand what is important to you, what are your values, what interests you most, what is your motivation, what you are scared of, etc.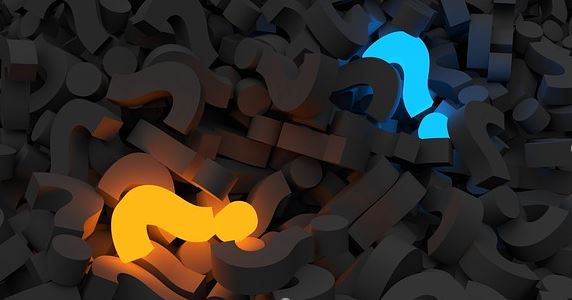 Let's agree on one thing. It will always look bad if a candidate has no questions to ask  interviewer. It is impossible or is simply a sign of the candidate's carefree approach towards the whole recruitment process or his complete disinterest. At the same time, respect the interviewer's time and do not exaggerate with asking too many questions. Use our list as an inspiration and not as a list of mandatory questions.
Use this opportunity and ask the questions which bother you most (for example about the overtime, travels, expected start date, etc.). But think also what impression you would like to make on your future employer and which of your characteristics are most worth highlighting. Choose your questions and the number of your questions wisely. Being shy and withdrawn is rarely an advantage. Usually, employers are searching for open, talkative, courageous, and proactive people. Come with the creative, innovative but at the same clear and concise questions.
Do not ask the interviewer any personal or sensitive questions. Do not waste time asking basic questions, on which the answer can be easily found on the company's website. Do not ask repeat yourself and do not ask the interviewer to repeat the information which he already presented. And finally, do not ask too many questions regarding the salary, appraisals, promotions, benefits, breaks, consequences of being late, etc. An inappropriate question asked at the end can spoil the whole interview.
Our list of 50 unique questions to ask interviewer is divided into 5 categories (see the table below). There are no better and worse questions. Use our list as a guide and choose what corresponds to you best. Don't hesitate to ask your questions which you didn't find on the list. For sure, for every position, there are many worthy job-specific questions to ask. Be creative, self-confident, and optimistic!
Good luck!

Questions to Ask Interviewer

Questions about the job position
The official job descriptions are usually short, not very detailed, and full of vague words and technical terms at the same time. Unfortunately, they also rarely give the whole picture of the responsibilities and they don't necessarily clearly define which requirements are the "real requirement" and which just the extra skills. It is quite common to apply for a job without being sure to be a good fit for this position. But don't worry. The majority of the employers will book some time for you at the end of the interview. Here are some question examples regarding your future role and responsibilities.
Tell me something about this position that's not in the job description?
What are your expectations from a person in this position?
What would be the day-to-day responsibilities?
Do the job responsibilities for this position change frequently?
What would a typical working day be like?
What would the first week of work be like?
What would be the first task assigned to a person in this position?
What would be the biggest challenge for a person in this position?
Would I get initial training?
Do you have a formal onboarding program for the new hires?
How my work would be evaluated?
How do you measure success in this position?
What metrics would be used to evaluate the performance of a person in this position?
Does this position involve working overtime?
Does this position involve working at night, on weekends, or on public holidays?
Does this position involve traveling?
Why is this position available?
Why the last person left the job?
Questions about the team/people
If you apply for a job in a company, most probably you won't be working alone, but in a team. Of course, each company has its own culture and values, but it is especially your team and your closest colleagues who will create your work environment. It can be friendly, empowering, trustworthy, competitive, etc. Many companies don't let the candidates meet the team before the job contract is signed so take an opportunity during an interview to learn more about the people you will be working with.
What team I would be working in?
Who I would be working most closely with?
Who would be my direct supervisor?
Would I be reporting to several people (s)?
Who would be my direct reports?
How important teamwork is?
Is there a lot of competition in a team?
Questions about the company
Do not stay focused on your responsibilities and your team only! Show interest in the company you want to work for. However, as we already mentioned, don't ask for any basic information that can be found on the Internet in a couple of clicks. Skip the questions like "What exactly does your company do?" or "What products do you produce?". Focus on what is important for the company, its values, ambitions, work culture, etc.
Tell me about the company's organizational structure?
Tell me about the company's vision and mission for the next 5 years?
How has the company changed over the past few years?
How would you describe the company's culture?
How do you incorporate the company's values into day-to-day work?
How would you describe the working environment here?
What leadership and management style do you promote?
How would I be able to contribute to the company's success?
How do you recognize the employees for their excellent work?
How do you measure the employees' satisfaction level?
How do you work with the employees' feedback?
Who do you see as your biggest competitor on the market and why?
How many employees do you plan to hire this year?
Do you plan any staff reductions in the nearest future?
Do you organize your official company's events?
Do you offer any special benefits and perks that come with the job?
Questions about future opportunities and perspectives
Even if the company is not necessarily looking for a long-term employee, showing your interest in education, training and growth will always put you in a good light. Currently, all you need and dream about might be this job position, but believe me, that in some time you will feel a need to learn more, to develop yourself, or maybe even to change a role. It is good to know in advance what opportunities you will have in the future. Asking the below questions is one of the ways to check if your personal and professional goals and ambitions and in line with what your employer planned for you and is ready to propose to you.
What are the possibilities for professional development and growth?
Do you offer any education/training program for your employees?
What are the possible career paths for this position?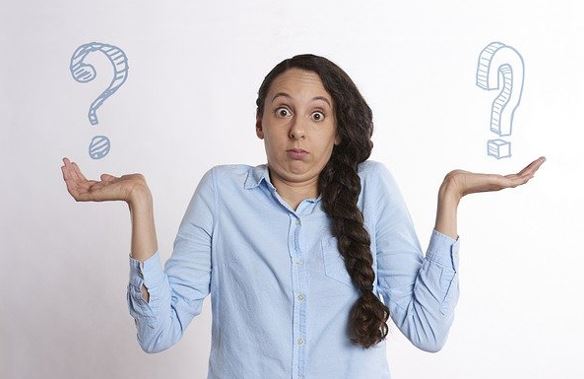 Questions about the interview process
You must be for sure interested in the next steps of the recruitment process. There is nothing wrong with these questions. Moreover, if you are limited in time and can ask only a couple of questions, our advice is to focus entirely on this category.
What are the next steps of the interview process?
When can I expect to hear from you?
How many candidates are currently in the interview process for this position?
What would be the starting date for the selected candidate?
Do you have any additional questions regarding my background or resume?
Is there any other information I can provide you with?
With this question, we came to the end of our list of 50 unique questions to ask interviewer. Let us know if you found this article useful by leaving a comment and a thumb up. Thank you!
Need more? Check our other articles that will help you to better prepare for your interview:
 Tell me about yourself in an interview
How to do before during first job interview tips & checklist
20 illegal interview questions and how to respond | tips