This article reviews the most popular Project Manager Interview Questions. It will help you to prepare for the job interview and to understand what are the Project Manager's main roles and responsibilities.
A Project Manager (PM) is responsible for the project management and project delivery according to the agreed deadlines, budget and scope. Usually, the project life-cycle consists of the following phases: initiating, planning and organizing, executing, monitoring, reporting and closing. Each phase has its sub-phases, budget, scope, goals, lead times, deadlines, working group and stakeholders. The project phases can vary depending on the type and specificity of the company and the industry, as well as on the project size and complexity.

During the project, a Project Manager's role is to plan and organize the next steps, set the next goals and check if all the steps and goals so far have been achieved within the allocated budget, within the agreed time limit and scope. A Project Manager needs also to react to the potential delays and risks to the project and try to mitigate them on time. Finally, a Project Manager reports the progress of the project to a Project Sponsor/Project Steering Committee.
However, knowing what a Project Manager does might not be enough to answer even the most popular Project Manager Interview Questions. We encourage you to read more about the different project management methodologies, software, project phases and project key performance indicators (so-called "KPIs"). The more you know about the project management, the better prepared you will be for the interview.
Here is our list of the most common Project Manager Interview Questions.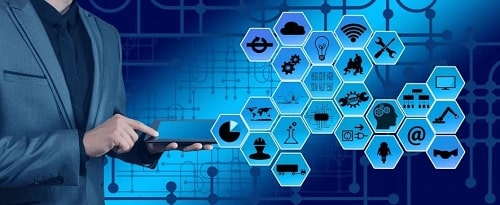 Project Manager Interview Questions
What project management methodologies are you familiar with?
Ans: This is one of the Project Manager Interview Questions to expect. You need to be aware that are many project management methodologies. It is also possible to lead a project according to the hybrid (mixed) methodology. Some methodologies are very popular and followed by many different profile companies around the globe but at the same time, some companies prefer to develop their own, specific methodology of the project management.
The following are the most popular project management methodologies:
Agile
Waterfall
Kanban
Scrum
Scrumban
Lean
eXtreme Programming (XP)
Rapid application development (RAD)
PRINCE2 (Projects in controlled environments)
PMI's PMBOK (The Project Management Institute's Project Management Book of Knowledge)
As you can see, there is no only correct answer to this Project Manager Interview Question. If you know which project methodology is used in the company that you want to join, try to elaborate this point in more detail and give the examples. If you participated in any training related to the project management methodologies or if you have any project management certificate, it is a good moment to mention it.
What project management software are you familiar with?
Ans: This is another frequently asked Project Manager Interview Question. Same as in the question above, if you know which project software is used in the company that you want to join, emphasize it in your answer. If needed, extend your knowledge in this area before the interview and prepare life-based examples proving your experience.
The most popular project management software are:
What skills are essential to be a good Project Manager? Name 3 of them.
Ans: I would start with good communication skills. One of the keys to the project's success is a clear, smooth and open communication secured and facilitated by a Project Manager. The communication between a Project Manager and project team, project stakeholders, vendors etc. happens through many communication channels: phone calls, e-mails, video conferences and finally face-to-face. The communication must be also specific, polite, respectful towards the others and regular. Being able to inspire, empower and motivate others through communication is also very helpful.
Not less important are the Project Manager's organizational skills. Useful here is the knowledge of one or more project management software. Planning and scheduling skills, regularity, clarity, accuracy, self-discipline, good prioritization, task delegating and time management skills are a must.
A Project Manager should be also a good negotiator, mediator and a born problem-solver. Leading a project is a constant negotiation (scope negotiations, budget negotiations, deadlines negotiations etc.). Negotiating and mediating skills are also helpful to solve the conflicts between the project team members. Very useful is also a sense of humour. It is always appreciated skill in the work environment.
How do you organize your work?
Ans: To organize the work within the project very helpful are different project management software tools which we discussed above. It is almost impossible to lead medium- or big- size and complexity projects without any software support. Essential here is also good work prioritization, regularity and accuracy of task progress checks, reports etc.
Do you have any experience in conflict solving?
Ans: Another typical Project Manager Interview Question. The answer must be yes. Everyone has some experience in this area, whether on professional or personal ground. If only possible, please refer here to your past professional experience and give a specific example(s).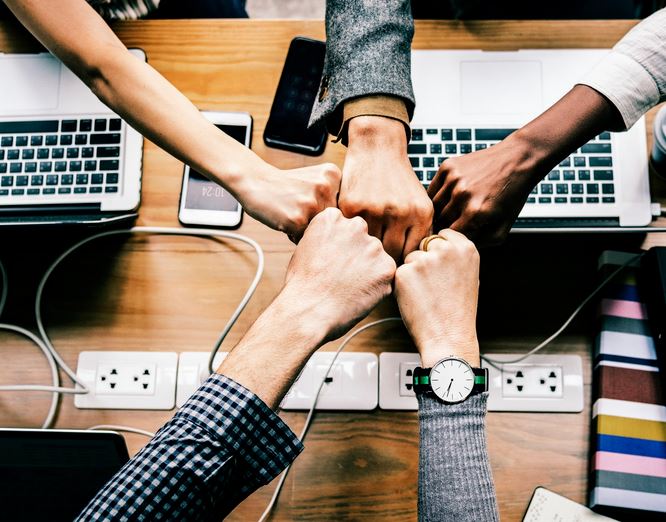 It is good to highlight and show that you are conscious that in every team, the conflicts and disputes are inevitable but there is also a whole set of strategies how to prevent or de-escalate them for example avoiding, compromising, mediating, finding and solving conflict root-cause (instead of symptoms), listening to all the conflict parts, delegating, referring to the shared values and goals etc.
Do you prefer to work in one or several project(s) at the same time? Why?
Ans: All depends on projects' complexity and their current progress. For example, if one project is in its final phase or on hold and work from Project Manager's perspective is already not so much time and energy-consuming, it would be great to have another project to work on. But if the project is in its initial phase, the scope and deadlines are not defined yet, it may be hard to accept several projects and later lead effectively both of them. In short, all depends on the workload.
If I had a choice of leading one big project or several smaller ones, I would choose at the beginning of my career in the new company, several smaller ones. I have already experience in managing big and complex projects and I know that each of them is different and from each of them I can still learn something new. But having a couple of smaller projects would help me to get to know the bigger number of people, create relationships, understand better company's specificity and processes and already have a sort of comparison.
How do you define the goals and monitor their progress during the project?
Ans: To monitor the progress of the goals and tasks, I like to use project management software tools. They give clarity, minimize the risk of mistake, they can be shared with different stakeholders and make the reporting faster and easier.
When it comes to setting the goals, I usually use SMART goals technique, so that every goal is:
Smart
Measurable
Achievable (or attainable)
Realistic (or relevant)
Time-bound (or time-based)
Tell me about your most challenging project?
Ans: This is another typical Project Manager Interview Question which you can expect to hear. With such questions, always be honest. Share only your real experience. If you do not have experience in this area, do not hide it. When answering this question, try to turn the challenges, mistakes etc. into success and important up-skilling lessons-learned. Even if the project which you will describe finished as a failure, show what you have learned thanks to it and how you will avoid the same situation in the future.
Frequent project management challenges are for example unclear project goals, scope creep, lacking skills in a team, insufficient or in maladjusted communication within the project.
How can a Project Manager contribute to the company's success?
Ans: The role of a Project Manager in a company is very important. A Project Manager is not only responsible for the project success or failure but through the smooth project implementation, a Project Manager directly brings value to the company, helps the company to achieve its goals (reduce the costs, increase company's income, productivity, competitiveness etc.) and finally is the ambassador of the company's culture and values.
This was the last Project Manager Interview Question which we reviewed for you in this article.
You must for sure be asking yourself, what salary to expect as a Project Manager. Depending on the company, industry, your job experience and education, Project Manager's salary, in the United States., in 2020, was usually in the range of around $58/hour to $62/hour as per indeed.
Check our website regularly to discover more Project Manager Interview Questions and tips. If you have any suggestions or questions regarding this article, you can always reach us by writing the comment below this post.
Other Resources which may help to clear the job interview
Things to Do Before During First Job Interview Tips & Checklist
Tell me About Yourself in an interview