If you are a nanny or a babysitter, finding a good family can be really difficult. For parents, it is also not an easy task, as the safety and the welfare of their kid(s) are at stake.
Nanny interviews can be really long and questions can be very tricky. So is it really possible to prepare for such an interview? The answer is yes. The article which we prepared for you today, will guide you step-by-step through the preparations process. We reviewed for you the 50 most popular nanny interview questions, checked the average nanny and babysitter pay rates, and gathered all the tips that will help you to go successfully through an interview.
"What makes a good nanny? A good nanny is someone who really wants to do the job. Someone who loves children, who really values what she does and, of course, is valued by her employer" Robert Klein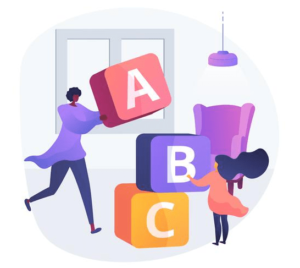 How should I prepare for a nanny interview?
If you have time, we encourage you to check our free full guide on how to prepare for a first job interview. All you need to know to make the best first impression on your potential employer is now available in one place. Otherwise, you can use the blow 7 steps instruction:
Do the research. Gather as much information as possible about the job and the family.
Read once again a job offer and a job description.
Prepare your references (if you have any).
Choose an appropriate outfit.
Plan the route and arrive on time.
Prepare a short presentation about yourself.
Practice your answers on the most frequently asked nanny/babysitter interview questions.
Prepare your own list of questions. Show your interest in the job, enthusiasm, and motivation. Need help here? Check our article about the unique questions to ask interviewer
Nanny Interview Questions 2022
Tell me about yourself
Without a doubt, this is the most popular babysitter and nanny interview question. This is also probably the most popular question of all the interviews. However, don't let this question surprise you. It is as vague as tricky.
Try to be honest and authentic. In the long run, anyhow the family will end-up knowing you inside out, so it is better to be transparent from the beginning and make sure that you and the family will be a good match.
Also, focus your answer on what is really important for the job. When talking about your skills, qualities, and passions, think about which of them can make you a good nanny or babysitter. We do not encourage you to lie (absolutely not!), but remember that you will be evaluated from a very specific, job-oriented perspective. No matter how good in heart and interesting person you are, these are your skills and qualities that will value most.
For more, go to Tell me about yourself in an interview.
Why did you decide to become a nanny/babysitter?
This is also one of the most common nanny/babysitter interview questions.
This question is meant to check your motivation towards the job. Absolutely necessary is to show your genuine interest and love for children, but remember to be specific. Empty words and general statements will not work and can even the opposite effect. Tell instead what do you like most in being a nanny, for example:
seeing the children grow and develop,
opportunity to teach and show the world,
opportunity to use creativity and imagination,
opportunity to get a frank child's feedback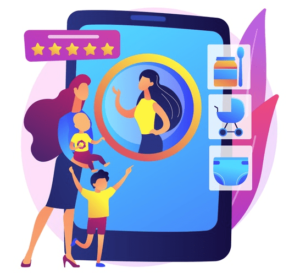 What activities do you do with children?
You should be able to name a least a couple of indoor and outdoor activities, adapted to the age of a child (children) that you will be taking care of.
The most popular and loved by children indoor activities are: board games, hide and seek, freeze dance, crafts (salt dough, sponge stamps, paper airplanes, etc.), drawing, singing, cooking, baking, etc. When it comes to the outdoor activities, the list is equally long: playing ball, cycling, roller skating, badminton, swimming, building sandcastles, playground, sidewalk chalk, snowball fights, building a snowman, hot potato, jumping rope, walk the dog, etc.
What are the qualities of a good nanny or babysitter?
This is another example of one of the most frequently asked nanny interview questions.
Everyone wants what's the best for their children and a nanny (or babysitter) also must be the best. Most of the parents will come to an interview with a long list of the required qualities. Such lists often include self-discipline, a knack for organization, a sense of humor, creativity, imagination, speaking fluently at least one foreign language, etc.
However, we want to make it clear. Wheatear you are a nanny (or babysitter) looking for a job, or a parent looking for a nanny (or babysitter), remember that a perfect nanny (babysitter) does not exist. Think of the qualities which are really important for a good nanny (babysitter):
loving children,
responsible,
reliable and trustworthy,
respectful,
communicative,
dynamic and full of energy,
patient,
understanding,
punctual,
flexible,
fun J
How would you handle an unruly child?
Every child has its better and worse moments and can be sometimes unruly. It is a normal situation and as a nanny or babysitter, you should know how to react. Of course, every child is different, but there are some general rules that may help.
Firstly, try to understand the feelings and emotions of a child. Try to talk with a child and identify the root cause of the problem. The reason for a child's misbehavior can be more or less serious. Sometimes the problem can be solved on the spot, sometimes it will be required to report the issue to the parents and together work on the solution.
Another thing that can help (but requires a little more time) is to introduce a fixed agenda for a day. It is also good to take time and know the child's better: his interests, passions, pleasures, routines, etc. – this will help you to understand his behavior and set up the cooperation rules that will suit both of you.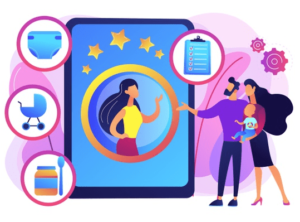 Other nanny interview questions
How did you get involved in childcare work?
What is your childcare background?
Do you have any formal childcare education?
How long have you been a nanny?
Do you smoke?*
Do you leave nearby?*
Do you have your own children?*
Do you have any health issues?*
Do you have a valid passport and are you willing to travel occasionally?*
What is your work style?
What do you like most about being a nanny?
What do you like least about being a nanny?
What are the ages of the children you've cared for?
What are your favorite ages to care for and why?
What do you think children like most about you?
What is your biggest strength?
What is your biggest weakness?
What do you consider your biggest success?
What was the biggest challenge you have faced at work?
Do you get emotionally attached easily?
Have you ever faced a life-threatening situation? If yes, how did you handle it?
When would you call 911?
Do you have a first-aid certification?
Have you been trained in CPR (cardiopulmonary resuscitation)?
Are you certified in CPR?
Are you comfortable with administering medicines?
Are you comfortable with following food restrictions and allergies?
Can you swim?*
Do you do overnights?
Do you have a driving license?
Do you speak fluently in any foreign language? If yes, would you feel comfortable speaking in this language to my children?
Describe your typical working day.
What is your opinion about disciplining a child?
What is your opinion about cleaning and tidying the house as a part of your job?
What is your opinion about cooking as a part of your job?
Why did you leave your last job?
What is your availability?
Do you plan any vacations in the next 6 months?*
What is your hourly rate?
Are you looking to stay long-term?
Where do you see yourself in 5 years?
What do you do in your free time?
What are your interests?
Why should we hire you?
Do you have any questions for us?
*Be careful with these questions. Depending on the context, they might be considered illegal. To know more about it, check our article about the Illegal interview questions.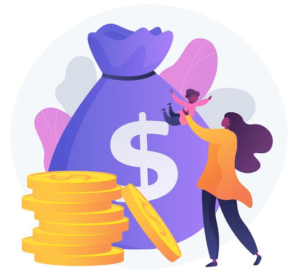 Nanny pay rates
Depending on your experience, education, skills, a nanny can earn in the U.S. from around $10/hour to around $21/hour (source: payscale.com).
Babysitter pay rates
Babysitter rates in the U.S. are slightly lower than nanny's – they vary on average between $8/hour and $17/hour (source: payscale.com). The main factors deciding on a babysitter's salary are the same though: experience, education, and skills.
Where to search for a nanny (or babysitter) job?
Thank you for visiting interviewquestions.guru. Share with us your experience by leaving a comment below. If you liked the article, don't forget to leave a thumb up!