This time we prepared for you a list of the top 10 Quality Control Inspector Interview Questions with tips on how to answer them.
A Quality Control Inspector (also called a Quality Control Officer or simply a Quality Inspector or a Quality Officer) is a person responsible for the monitoring and the maintenance of the quality standards in the company. Quality Control Inspector's daily activities consist of: inspecting product items and materials, monitoring operations, conducting product quality tests, searching for the defects or any deviations from the specification, proposing the process improvements, and, finally, quality reporting.
A role of a Quality Control Inspector exists in various branches of industry and is constantly gaining importance. The majority of Quality Control Inspectors work in manufacturing (e.g. food, clothing, toys, or electronics industry) but they are also needed in the administration, IT, or other support services. Their work is sometimes physical and requires on-site checks (e.g. on the assembly line) but it can be also purely administrative, focused more on the reports and statistics.
Even though the character of a Quality Control Inspector's role may differ from industry to industry and from company to company, we managed to select for you some standard Quality Control Inspector Interview Questions. Read the article below and get prepared for your job interview.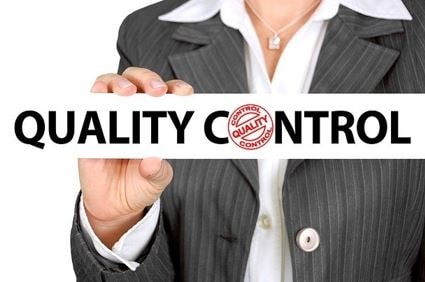 Quality Control Inspector Interview Questions
Why should we hire you?
It is the same popular and broad question as Tell me about yourself. Do not limit yourself and provide more than one or two reasons. Think about what makes you unique and better than the other candidates. Tell about your both soft and technical skills. Bring specific examples from your previous job experience proving your skills. Mention all the relevant training and certifications. Check the list of the official QC certifications on American Society for Quality (ASQ) official website.
In general, to become a Quality Control Inspector it is enough to have a high-school diploma (or higher) and the additional on-the-job training. In some companies, Quality Control Inspector can be an entry-level job – in such case, be sure that your future employer will provide you with all necessary training. If this is your first job interview, check our First job interview tips & checklist. Also, know your rights and be aware of the illegal interview questions which your employer cannot ask during the interview.
How do you understand the quality standards?
This is one of the most popular Quality Control Inspector Interview Questions. The quality standards can be defined as a documented set of regulations describing the customer's requirements, product characteristics and specifications, safety protocols etc. which all together secure that a final product (or service) will fit its purpose.
Do you follow any particular strategy during the inspection activities?
A Quality Control Inspector job is considered as responsible, but also stressful and monotonous. Even if you have the necessary skills and knowledge, to become successful, you will need to develop a special strategy. Always, a very good practice is to avoid the rush. Avoiding the rush equals to avoiding the errors and omissions. Another good practice is to focus on one task at a time only. A Quality Control Inspector should be also a role model for the others: be respectful towards others, organized, punctual, consistent, with an eye for details etc.
What quality control tools and instruments have you been working with?
This is another example of one of the most commonly asked Quality Control Inspector Interview Questions. The purpose of this question is to check your technical skills and previous job experience. Of course, your reply in here will depend on the branch of industry where you worked before. The most popular quality control tools and instruments are different kinds of measuring devices (for example rulers, hardness meters, drill gauges, angle gauges, calipers, laser measure tools or compasses), check weighers, coordinate-measuring machines (CMMs), 3D scanners, metal detectors, voltmeters, ammeters, ohmmeters, etc.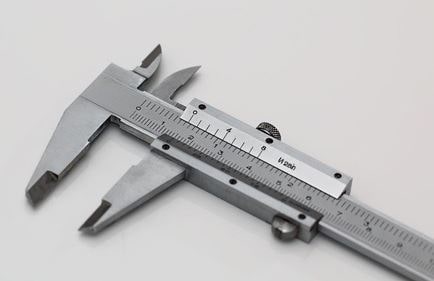 Are you familiar with any quality control software?
We listed for you below 5 most popular Quality Management systems (QMS). Check the links to know more about each of them.
– Propel
– Pilgrim
– Qualio
– Qualtrax
Do you know any quality control techniques?
One of the most popular quality control techniques is Six Sigma. Six Sigma was introduced in 1979 by Motorola. It is a methodology used to increase the quality of the company's processes, products, and services by discovering and eliminating errors and process variation. Six Sigma can be also defined as a set of tools and metrics used to work on continuous quality improvement. Another often-used quality control technique is Lean Six Sigma which is the combination of both: Lean Management and Six Sigma methodologies.
What is the difference between QA and QC?
Quality Assurance (QA) is all the actions taken proactively before and during the production process to prevent any potential quality issues and by that secure that the final product will meet the quality standards (like safety, effectiveness, etc.). Usually, QA is officially a part of the product life cycle. The aim of the Quality Control (QC) is to verify if any defects occurred and if the final product meets the quality standards (like safety, effectiveness, etc.). To learn more about QA and QC and discover the 5 main differences between them, we encourage you to visit www.qualio.com.
What is more important QA or QC?
It is a tricky question. Both QA and QC are equally important and both are necessary. They are two sides of the same coin. In short, QA tries to avoid the 4creation of the defects, QC checks if, despite QA efforts, some effects occurred and it yes, not only reacts on them according to the procedures but also sends this information back to QA for process improvement. QC is considered as a part of QA and both of them are part of the quality system.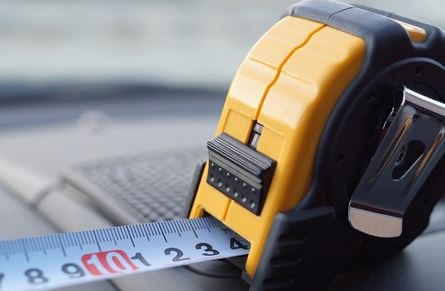 What makes you like your job?
This question refers to your motivation. Think about what is for you're the most satisfying part of your job. Quality Control Inspectors are often perfectionists by nature. They are at the same time ask and quality-oriented and intuitively understand the need and importance of continuous improvement. If this is also your case, being a Quality Control Inspector may be for you an extremely satisfying profession.
Where do you see yourself 5 years from now?
Employers are usually looking for long-term employees. The quality control area is not any different. Show your employer that you would like to grow and develop in this company and use your experience for the company's benefit. 5 years seems to be long enough to reach the Senior Inspector position and by that have control over the full department, plant, district, etc. or to become a trainer or a tutor for the new colleagues who join the team.
Salary rates
A Quality Control Inspector's salary will vary by the branch of industry, company size, location, and, of course, your experience. According to PayScale, in 2022, in the United States, the hourly salary for a Quality Control Inspector varies usually from $12 up to even $25.
Thank you for checking our website. Share your experience by leaving a comment below. If you liked this article, give a thumb up!