Do you have a KFC interview coming up? You're in luck! This blog post will cover all the essential things you need to know about interviewing at KFC. After reading this, prepare for your interview by practicing KFC interview questions with sample answers.
KFC Interview Questions and Answers
The following are some of the most common KFC interview questions you may be asked. We have also shared tips (how to answer) and sample answers to help you prepare.
About KFC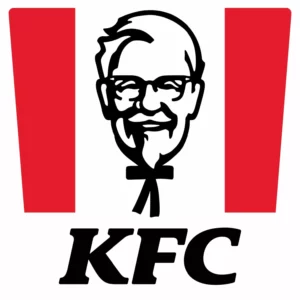 KFC is the world's most popular fried chicken restaurant chain. It was founded in 1952 and currently operates over 22,000+ locations globally with $27 billion in sales per year (2020).
Although KFC has been around for almost 69 years, it does not want candidates to focus on their long-standing history when interviewing because they want to move forward and innovate.
What do you know about KFC?/ What is known KFC known for?
Tip: This question is designed to see if you've done your research on the company.
What are some challenges facing KFC today?
Tip: This question is likely to get a sense of your understanding of the company and industry. Try talking about some challenges that you've heard from others or have experienced yourself, what KFC has done in response, and whether they solved those issues.
Sample Answer
One of the biggest problems fast-food restaurants are facing today is new technology. It allows people to order their meals online rather than traditional means like using a drive-thru window or walking into a store.
The excellent news for KFC, though, is that it's been able to solve this problem by partnering with third-party delivery companies so customers can still receive high-quality service even when they're not inside of the restaurant.
Why do you think customer service is essential for KFC?
Tip: This question is designed to understand how you think about customer service and its role in an organization.
Sample Answer
Customer service is essential for KFC because it's one of the main ways to stand out from its competitors. In a world where there are so many choices, customers are more likely to return to a place where they've had good experiences in the past.
Having friendly customer service representatives who care about delivering an excellent experience can help encourage people to continue coming back. It's also essential for KFC because it gives the company another opportunity to promote its brand with employees who interact with customers on their level.
What is your favorite KFC menu item?
Tip: This question gives you a chance to show off your knowledge of the company and its products.
Sample Answer
Although I've tried many different items on the KFC menu, my all-time favorite would have to be the Original Recipe chicken. It's always been one of their most popular items, and it's easy to understand why.
The chicken is always crispy, with that signature seasoning makes KFC stand out from other fast food options.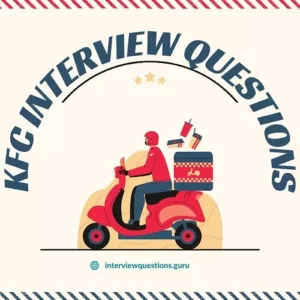 Generic KFC Interview Questions
Why do you want to work at KFC?
Tip: This question is to get a sense of your motivation for wanting to work at KFC. Be sure to talk about what appeals to you about the company and why you would be a good fit for the role.
Sample Answer
I want to work at KFC because I love the brand and its commitment to providing quality, delicious food. I would be an excellent fit for the team because I am passionate about customer service and thrive in a fast-paced environment.
What are your strengths?
Tip: This is an opportunity for you to sell yourself. Be sure to mention a few things that you feel set you apart from other candidates and highlight the skills that make you a valuable employee.
Sample Answer
One of my strengths is my attention to detail. I always strive for excellence in everything I do, and this would be beneficial in a role where accuracy is critical. Additionally, I have a lot of experience working with customers face-to-face, which would make me an excellent fit for a customer service role.
What are your goals for the future?
Tip: This question is to get a sense of what you're looking for from this role in particular and where you see yourself going in general. Be sure not to mention specific numbers or dollar amounts, but rather try talking about how growing with KFC would help achieve those goals.
Sample Answer
In my short-term goal, I hope to learn more skills within customer service so that I can eventually work up into management someday. Long-term, if everything goes according to plan, then hopefully, working at KFC will provide me with the necessary experience that will allow me to move into a more significant role like store manager.
Why should we hire you?
Tip: This question can be very intimidating but keep in mind that they're asking because you are qualified; don't sell yourself short! Highlight any relevant qualifications or skillsets and make a case for your enthusiasm as an employee.
Sample Answer
The essential quality to look for in potential employees is willingness, which I can bring to this role. Also, my experience working with customers has given me great insight into how they work, which will be beneficial when helping them order their meals or making suggestions about what they might want.
Experience and Skills KFC Interview Questions
What are some challenges you have faced in previous jobs?
Tip: This question can be tricky to answer! Talk to them honestly, explain what happened and whether the situation could have been prevented, and what your employer did about the situation.
Sample Answer
The challenge I've faced at previous jobs is feeling like my voice wasn't being heard when giving feedback on policies or procedures. Management often only wanted to hear from those who agreed with them rather than hearing different perspectives.
How many hours can you work?
Tip: Be honest here. The interviewer will be able to tell if you're lying.
Sample Answer
I am available for both part-time and full-time hours, depending on what would work best with the needs of your business!
What is your preferred method of training?
Tip: This question can help the interviewer determine if you're a good fit for their company and how they like to operate. Try speaking about some positive experiences you've had with learning new things, explain why it was beneficial for you, and give an example of how practical this approach is.
Sample Answer
The best way to learn is through hands-on training, where I can immediately try and implement what I've just learned to see how it works right away.
Every company needs a certain level of guidance from their employees when attempting new things to avoid costly mistakes, but once you trust someone to know what they're doing, you can slowly back off and let them work independently.
What do you understand about our competitors?
Tip: This question can help the interviewer see if you're paying attention to their industry and whether you have any ideas of your own on how they could improve.
Try generally speaking about what you like or don't like about their competitor's business model, what you think works well for them and why, and whether you think their company could do anything to improve this.
Sample Answer
I know that there are several other fast-food chains in the area, but I'm not sure how much they compete with your business directly. I think KFC's competitors are great because of their variety; no matter what type of meal you're craving, it seems like at least one competitor will have it.
What is your favorite aspect of our company?
Tip: This question can help the interviewer see if you're passionate about their industry and what they do, but also think critically about whether this job would be a good fit for you in particular.
Try to speak honestly about why you like them; maybe how long they've been in the industry, how passionate their employees are about what they do, or perhaps even a unique selling point that you think sets them apart from their competitors.
Sample Answer
What I love most about KFC is our focus on quality, the company is never willing to compromise on taste, and it shows in the food they serve.
Customer Handling KFC Interview Questions
How do you handle stressful situations?
Tip: This question is to understand your personality and cope under pressure. Be sure to mention specific examples of past experiences where this has come up, what actions you took in response, and whether they effectively resolved the situation.
Sample Answer
I think it's important to stay calm during stressful situations so that any quick decisions made are made so carefully rather than out of desperation. There have been times when things have gotten hectic on my shift, but I was able to take control by organizing teams for different tasks until the rush died down again. It wasn't an ideal situation, but I feel like it helped us get through the day without any significant issues.
How will you tackle unhappy customers?
Tip: This question is to see how you'll handle demanding customers. Be sure to mention that you understand that not every customer will be happy and confident things they cannot control, but explain how you'll try your best to work with them and find a resolution.
Sample Answer
I always try my best to treat unhappy customers with the same amount of respect and courtesy that I would want if I were in their position, but it can be hard to get through to them when they're angry. In the future, if this situation comes up again where a customer is being unreasonable or rude, then I might try speaking with my manager about the issue so we can work together on finding a solution.
I would always try to empathize with the customer by seeing things from their perspective. If they're unhappy, then there's usually a reason for it, and I'll do my very best to find out what that is so that we can work together on finding a solution that works for everyone involved.
Other KFC Interview Questions
What are your salary requirements?
Sample Answer
I am looking for a competitive salary that reflects how much value I can bring to your company, so my request is $X/hour or X/year.
Do you have any questions for us?
Tip: This is your opportunity to ask the interviewer some questions of your own! Make sure that they are relevant to the company and position that you're interviewing for, try not to sound like you're trying to ask a bunch of questions, and don't forget to end with thanking the interviewer for their time!
Sample Answer
I'd love to hear more about your company culture. What would you say is one of KFC's core values? How often do employees get the opportunity to talk about that value and how it benefits the business?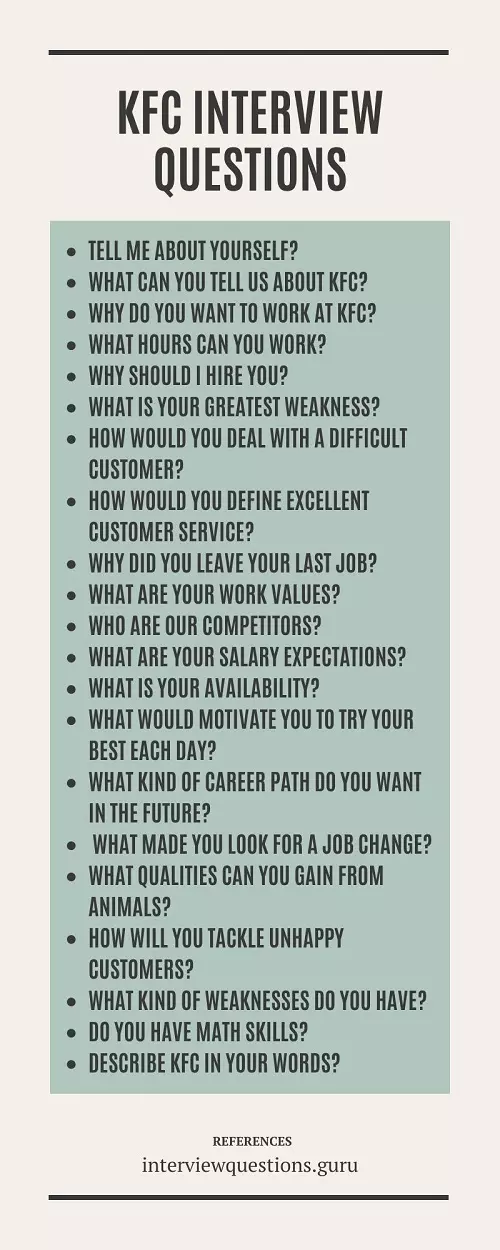 Frequently Asked Questions about KFC Interview
What does KFC stand for?
KFC stands for Kentucky Fried Chicken.
How long does KFC take to hire?
The KFC interview process typically takes about one week, but this can vary depending on your availability and how quickly positions are opening up at that particular time. Applicants who didn't get a job offer after their first interview might not be asked back to discussions in the future, so be sure to be on your best behavior!
What qualifications do you need to work at KFC?
KFC looks for friendly, customer-focused employees who have a positive attitude. While previous work experience in the food industry is unnecessary, it's always beneficial to have customer service experience under your belt. If you're interested in applying and don't meet all these qualifications, be sure to check out KFC's website for other opportunities.
Do you have to be 18 years old to work at KFC?
Yes, all employees must be 18 years old to work at a KFC restaurant in management positions. If you're not of legal age yet, don't worry! KFC also offers many opportunities for those who are still in school or just starting their career.
What should I wear to my KFC interview?
There is no specific dress code for KFC interviews, but it's always best to dress in business casual attire. It means wearing neat and professional clothes – think slacks, blouses, skirts, and closed-toe shoes. It's always better to be overdressed than under-dressed!
Is a KFC interview hard?
KFC interviews are generally pleasant, and KFC interview questions are about your customer service experience, how well you work in a team environment, or your strengths and weaknesses.
Why should we hire you, KFC?
I am a friendly and outgoing person who wants to work in the food industry because I love cooking and helping people.
How long does training take at KFC?
Employees at KFC usually receive about one week of online training to learn the ins and outs of their new jobs and then a month of regular training.
Is KFC a hard job?
KFC is not a difficult job, but it requires employees to work in a team environment, take direction well, and have excellent customer service skills. If you're looking for a position that allows you to interact with customers and get your hands dirty in the kitchen, KFC might be the right place for you!
Is KFC good to work at?
KFC is a great company to work for because it offers employees opportunities to grow and learn. Employees can also receive benefits, such as 401k plans, medical insurance, and paid time off. Additionally, KFC has a positive company culture that focuses on the well-being of its employees.
KFC Jobs (Apply Now)
KFC Skills for Resume
Works well under pressure.
Excellent customer service skills.
Late-night shift availability.
Good with numbers and math.
Conclusion
If you're looking for a fun and friendly work environment, KFC is the place for you! Working at KFC is something to consider with opportunities to learn and grow and benefits that help employees stay healthy and happy.
We hope KFC interview questions will help you prepare for your upcoming interview!