Every company wants to provide excellent support to their customers and the call center plays an important role in this. Most companies look for staff who can manage it and maintain a friendly environment. In this article, we will be sharing call center supervisor interview questions and how to answer them successfully.
Job description
Call Center is the main interface between the company and the customers. By replying to customer's queries, issues, and complaints, Cell Center has a huge influence on customer satisfaction and by that, company image and success. Call Center Supervisor is responsible for Call Center day-to-day operations and reports directly to Call Center Manager.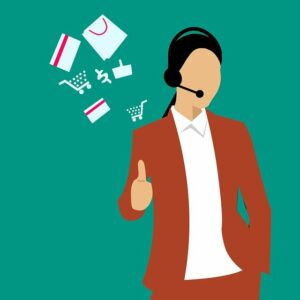 Main responsibilities
Leading a Call Center (resources and operations)
Hiring and training new Call Center Agents
Identifying operational problems and solutions
Helping Call Center Agents to handle difficult calls
Helping Call Center Agents to meet the targets
The first point of contact for escalations
Monitoring team's and individual employees' performance (KPIs/IPIs)
Preparing the reports and analysis
Participating in audits and assessments
Working with Continuous Service Improvement (CSI)
Advising Call Center Manager
Requirements
Leadership skills
Excellent communication and interpersonal skills
Good knowledge of company's products and services
Good prioritizing, time management, and organizational skills
Resistance to stress and pressure
Strong customer-focus
Friendly attitude
Attentiveness, patience, and empathy
Ability to work in a team
Proficiency with IT (i.e. CRM, IVR systems)
High school diploma, equivalent or higher
Call Center Supervisor Interview Questions
Do you have experience in customer service?
If you don't, share your experience as Call Center client/customer. Otherwise, describe briefly your past responsibilities and focus on what you have learned. Try to keep it short.
How big team(s) have you managed in the past?
What matters is the answer to this question is not only the number of the team members but also the characteristics of the team. Was it a virtual team? Was it a multinational team? Etc.
Tell about a time when a call was escalated to you. How did you handle it?
In Call Centers, escalations are part of everyday work. It is very important for you as a future Call Center Supervisor, to know how to handle them. One of the scenarios for good escalation handling is: listen, try to understand, keep calm, resolve the problem and finally analyze what happened and take necessary actions for the future). Make sure that the experience that you describe refers to the steps above. Be precise.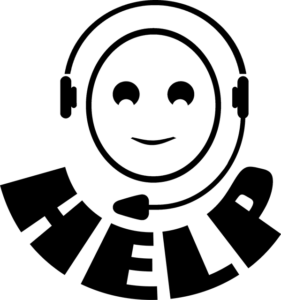 How do you understand "good quality customer service"?
When answering this question, think of customer service from a customer/client perspective. For customers/clients, good quality usually means being professional, efficient, and friendly.
How do you understand "customer satisfaction" and how it can be measured?
Have a look at the answer above. The most common way to measure "customer satisfaction" is satisfaction surveys (short surveys sent after an interaction with a Call Center).
How would you organize onboarding training for a new Call Center Agent in the most efficient way?
If you have experience in this area, share your best practices. Focus on preparations and planning, training documentation (so that it can be used for the next training). Remember that as Call Center Supervisor, you can delegate some tasks to other team members, including, asking someone to become a mentor for the new Call Center Agent.
In your opinion, what are the 5 main attributes of a good Call Center Supervisor?
e.g. good leadership skills, good communication, and interpersonal skills, good organizational skills, resistance to stress and pressure, strong customer-focus.
In your opinion, what are the 5 main attributes of a good Call Center Agent?
e.g. good communication and interpersonal skills, good listening skills, ability to multitask, resistance to stress and time pressure, strong customer-focus.
How do you keep employees motivated?
e.g. being supportive, encouraging personal development and teamwork, creating a positive work environment, recognizing and celebrating success, giving some space and autonomy.
What are KPIs?
KPI (Key Performance Indicator) is a measurement showing company's performance and effectiveness in achieving business objectives. Examples of KPI for a Call Center: first call resolution rate, average call duration, average call waiting time.
Similar Job Titles
Service Desk Supervisor
Help Desk Supervisor
Call Center Team Leader
Help Desk Team Leader