Account managers are responsible for managing relationships with clients and prospects to increase revenue. They are also responsible for managing budgets, developing reports, and spearheading new project opportunities.
We've compiled a list of account manager interview questions and sample answers that will help you ace your job interview. This guide will walk through what questions might be asked during the actual job interview with tips on how to answer them correctly.
Entry Level Account Manager Interview Questions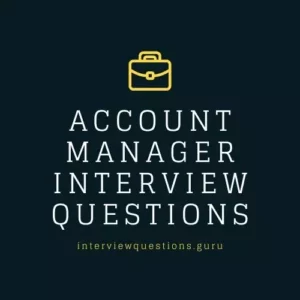 What are your greatest strengths?
The interviewer is looking for you to share specific examples of how these skills have helped in previous work experiences.
Sample Answer: I pride myself on managing multiple projects simultaneously while keeping the customer at the center of everything I do.
I've exceeded expectations in previous roles by always putting the customer first and ensuring that their needs were always met.
What are your weaknesses?
Sample Answer: I'm a perfectionist, and I can sometimes struggle with delegation, or I get easily overwhelmed if I have too many projects at once.
How do you stay organized and plan for deadlines?
This question allows you to showcase your skills in time management, prioritization, and organization.
Sample Answer: I typically use a Gantt chart to map out my projects and timelines. I also set deadlines for myself and always plan as much as possible.
How does this position compare to others you've held in the past?
The interviewer wants to know if this position is a good fit for you.
Sample Answer: I'm looking for an opportunity to have a lot of impact on the company. This position sounds like it would be a great fit, and I'm very interested in learning more.
Do you have any experience with business development, project management, or client relationship building?
The interviewer is looking to see how prepared you are. This question also gives them an idea of your work history and experience.
Sample Answer: I've done lots of client relationship building in my current job, and I'm currently developing new business opportunities within my team.
What are some of your long-term career goals?
The interviewer is looking for someone with ambition and drive. They also want to make sure that this role aligns with your larger career vision.
Sample Answer: I'd like to be in a management position within the next three years, or Eventually, I'd like to be the lead project manager on a high-profile account.
What is account management?
Account management is a process to manage customer accounts and relationships and develops new business from existing customers. It's a critical function within any organization, as it helps ensure that customers are happy and satisfied with its services or products.
What is customer relationship management?
Customer relationship management is the systematic approach to managing a company's interactions with current and potential customers.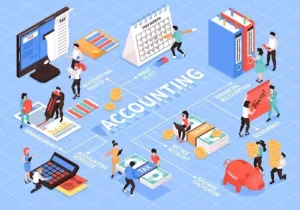 Senior Key Account Manager Interview Questions
What did you learn from the experience?
The interviewer is looking to see how you took feedback and applied it moving forward.
Sample Answer: I learned that I could handle stressful situations much better than before. After every project, I constantly review my work and look for ways to improve.
What are some of your most significant accomplishments in this role?
The interviewer wants to know what you're proud of and if you have any significant wins under your belt.
For example, I successfully landed a new client worth $100,000 in annual revenue. I increased team productivity by 20% by training my junior account manager.
When managing multiple projects, how do you prioritize and manage your time?
The interviewer wants to know how you handle pressure and have experience juggling multiple projects at once.
Sample Answer: I always try to plan out my time best. I usually prioritize the most critical tasks and then work my way down the list. I also try to allot time for emergencies not to cause delays in my projects.
What are your thoughts on servicing multiple clients?
The interviewer wants to know if you're comfortable with the idea of servicing multiple clients at once. They also want to see how well you can handle change and unexpected situations.
Sample Answer: I'm open to the idea of servicing multiple clients, and I feel like I have a lot of experience with it. I'm also comfortable handling change and can adapt quickly to new situations.
What are your thoughts on negotiation?
The interviewer wants to know how you handle conflict and any experience with negotiating.
Sample Answer: I always try to stay calm and professional during negotiations. I also do my research ahead of time so that I'm well-informed about the market value of my services."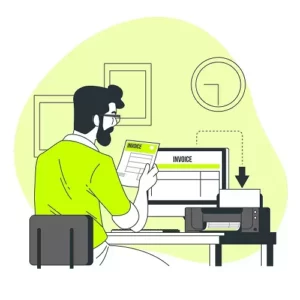 What is your experience working with budgets and forecasting future spending needs?
The interviewer is trying to assess if this job aligns with your experience and capabilities.
Sample Answer: I've had some exposure working with budgets, but I'm looking forward to learning more about it here. My team just got approved for a $25k budget increase next quarter to hire additional staff.
What other CRM software have you used?
The interviewer wants to know if you have experience with other CRM software and how this job could potentially help you grow your skillset.
Sample Answer: I've used Salesforce, but I'm excited to learn about your company's CRM software. It looks like it has some great features that I haven't seen before.
What is your favorite part about being an account manager?
Sample Answer: I love working independently and having colleagues nearby for support, and I enjoy solving complex problems daily by leveraging my client relationships.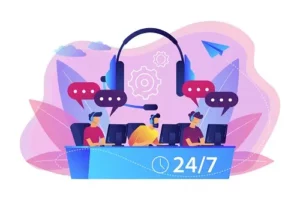 Customer Service
How do you build good client relationships?
Sample Answer: I always try to communicate with my clients, even outside of work hours. If they have any questions or concerns, I want them to feel comfortable reaching out to me. After each interaction, I usually send a 'thank-you' note to show my appreciation.
How did you increase revenue from your client base in the past?
Sample Answer: I usually ask my clients if they have any additional needs that I can help fill. I've increased revenues by offering some of the new services on our menu and showing how it's mutually beneficial for us both.
What is your process for closing a new client?
Sample Answer: I start with a detailed needs analysis, then brainstorm solutions ideas. After that, it's time to present the best option and negotiate on price. I usually have one-on-one meetings every quarter to go over our results together. It helps us both assess what went well or where we can improve.
What is your experience with upselling?
Sample Answer: I usually try to find out what other services or products my clients may be interested in and then present those options during our next meeting.
I've increased sales by 20% by using a 'value-based' upsell technique. It's where I focus on how the new service or product can benefit my client instead of just pitching it to them.
What was your most successful campaign as an account manager?
Sample Answer: I increased revenue by $25,000 from a single client by suggesting they switch to our premium service plan.
I managed to snag a large contract from a new client by negotiating our contract terms and offering them a free trial."
Have you ever disappointed any of your clients?
Sample Answer: I've had to turn down a few requests from clients in the past, but I always try to be upfront and honest with them about it.
I was late on project delivery, and my client wasn't happy about it. I immediately apologized and offered to make up for the delay.
How effectively do you track customer success?
Sample Answer: I have a detailed spreadsheet that tracks every campaign's success metrics. It helps me identify any trends and areas for improvement.
I track my client's results by emailing them a monthly report on how our last few campaigns did together.
What are the main elements of exceptional customer service?
Sample Answer: Some critical elements of exceptional customer service are empathy, accountability, and timeliness.
I always try to go the extra mile for my clients by providing them with unique solutions that they may not have thought of themselves.
What would you do if a long-term client was consistently late on payments?
Example Answer: I would try to determine the reason and offer them support.
How well do you listen?
Sample Answer: I usually start a conversation with open-ended questions that encourage my clients to share their thoughts, then ask follow-up questions based on what they've said.
I pay close attention during client meetings by taking notes and asking them about what they need from me.
How do you keep your customers informed?
Sample Answer: I send regular newsletters and updates to my clients. It provides them with new information, but they're also reminded of who we are." Or "I try to keep in touch as often as possible by email or phone calls. Sending a hand-written card once a year is always nice too!"
KPI Reports Related Interview Questions
Share some account management KPI's?
What is your experience with generating sales and progress reports?
What is customer lifetime value?
How do you measure Average reply time?
How often do you prepare progress reports for your higher management?
How to Prepare for Account Manager Interview?
The best way to prepare for an account manager interview is to research the company and role you are interviewing for. It will help you understand what the interviewer is looking for and their questions.
It's also good to practice answering common interview questions for the account manager role. Finally, be sure to review your resume and have a few strong stories to share about your experience in account management.
Frequently asked questions on an account manager role.
What is an account manager do? What are the primary responsibilities of an account manager?
An account manager is a sales representative that manages existing client relationships. They are responsible for keeping their clients happy with the services they receive and increasing business through upselling, cross-selling, or both.
Is an account manager a stressful job?
No, being an account manager is not a stressful job. It's typically quite the opposite. Account managers are responsible for maintaining good relationships with their clients, so they usually have an enjoyable ad laid-back work environment. However, this can vary depending on the company and its culture.
What are the career paths of an account manager?
An account manager can easily transition into a sales director role or even start their own business if they desire. It is also possible for some people to remain in this position for several years before looking elsewhere. Some pursue careers as consultants, while others decide school is the right path.
Is it possible to move into a different role after being an account manager?
Yes, it is very common for people in this job position to transition into other roles later on. It may include sales directors or even starting their own business if they desire.
Is the account manager's role in demand?
Yes, the account manager's role is in high demand because it is essential in the sales industry. As per projection, the sales industry will grow by 14 percent in 2020, so it is a great time to pursue a career as an account manager.
What is the average salary of an account manager?
The average salary for an account manager can range from $45k to over $60k per year, depending on experience and location. It's also important to note that this varies significantly by the company.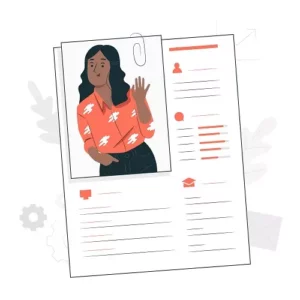 Account Manager Skills
The following skills are essential for account managers:
Strong communication and interpersonal skills.
Excellent organizational and time management skills.
Ability to manage and prioritize multiple tasks simultaneously.
Proven experience in sales and relationship management.
Knowledge of the industry they work in.
Knowledge of industry trends and best practices.
Ability to work independently and under pressure.
Knowledge of CRM software is a plus.
Account Manager Responsibilities
Some of the everyday responsibilities of an account manager are as follows:
Maintaining solid relationships with clients to retain them.
Upselling and cross-selling services/products that will benefit their client base.
Generating sales through identifying opportunities for new business.
Preparing reports regularly, such as progress reports or KPI reports.
Analyzing data to make recommendations for growth and expansion.
Working with sales teams on new leads or client acquisition strategies.
Ensuring all client work is completed on time and to the required standard.
Remaining up-to-date with changes in the industry.
Developing marketing plans, such as email campaigns, social media posts, etc., that will help improve brand awareness.
For more on Account Manager Job Description
We hope the account manager interview questions have helped you understand the role better and prepare for your following interview.
Thank you for reading our blog post! We want to know your favorite question, so please leave us a comment below and let us know which one helped you the most.