In the last couple of years, we had a chance to observe the spectacular success of many, small, unknown businesses and individuals. We saw many new trending companies, new popular brands, and influencers. Have you ever wondered, what was the role of social media marketing in their success? If we talk about the last years, I can bet, that social media activity and online marketing played an important part. Nowadays, every company is either already online or on the way to becoming online.
You probably read this article because you wonder how to make your account (or a brand) successful online. As we all already know, the number of followers is not the only aspect to take into account. The number of followers or likes does not guarantee any success. There are many more factors that you should be aware of. It is also worth remembering, that one of the main reasons why people decide to unfollow social media accounts, is because of the aggressive marketing campaign and too many promotional messages.
Sounds complicated? Sometimes it is. However what will be the most important is your discipline, consistency, and not getting discouraged when, in the beginning, your efforts won't bring desired results. Be prepared to adopt the method of the small steps.
Another thing to remember is that different social media use different algorithms to simulate traffic and user engagement. It means, that for every social media, wheatear it is Facebook, Instagram, YouTube, etc. you will need a slightly different strategy.
Today we will try to help you to how to get successful on Instagram 2022.
Did you know that from 2013 till 2018, the number of active users on Instagram grew from 90 million up to 1 billion! As of today (Q1 2021), Instagram has over 1.074 billion users!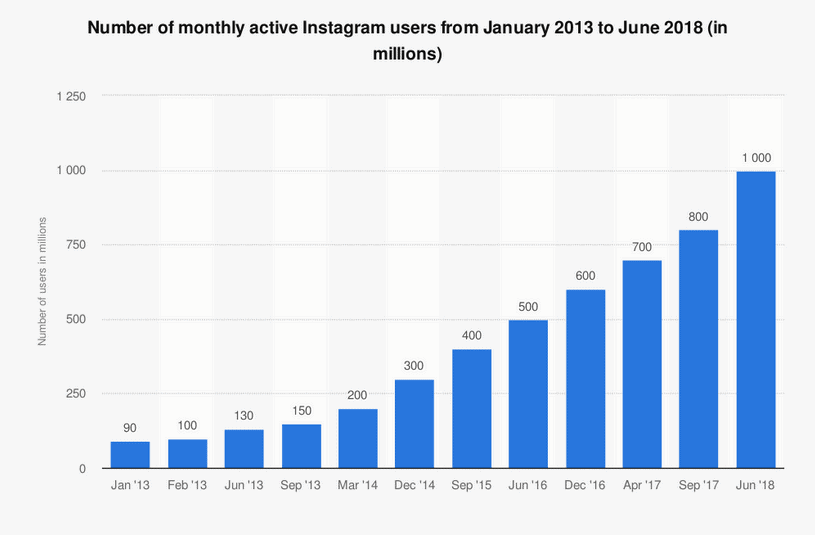 Instagram in numbers
When it comes to the number of users, Instagram is the third biggest social media in the world, right after Facebook and YouTube.
1 billion users visit Instagram every month
25 million businesses are active on Instagram
130 million users use "Shopping" functionality on Instagram
81% of users use Instagram to search for a product or a service
71% of U.S. companies are on Instagram
50% of Instagram users follow at least 1 brand
30 minutes is the average amount of time that users spent on Instagram every day
How to be successful on Instagram
Write a good Bio
The first thing to do is to write an interesting Bio. In your Bio, include the information about: who you are, what you do, and what is the purpose/theme of your account. Depending on the type of your account, you can also think about including there a clickable link to your website, Facebook page, e-mail address, phone number, etc. It will become easier for the users to get in touch with you and to find more about who you are and what you do. However, choose it carefully, as Instagram allows only one link in Bio!
Create valuable content
Not less important than having an interesting Bio is producing valuable and attractive content and for this, you may need a good plan. Prepare a content strategy. Remember, that Instagram is almost all about the visuals and the eye-catching pictures and videos. Very helpful here can be different filter and photo editing tools (like Adobe Photoshop or Adobe Lightroom, DxO PhotoLab, etc.). A good idea is also to use the tools which can help you to create attractive images and videos, in the format adjusted to Instagram, for example:
Some of the tools listed above are free, so you can test them and choose the one that suits you most.
However, having even the best software will not be enough. Check your main competitor's accounts to check their top posts and try to understand what is behind their success (a common theme, colors, etc.). Be consistent – choose one leading theme and esthetics and try to stick to it. Be original and creative and make sure that your content is always unique. See Coca Cola Instagram account:
Publish content regularly
In order to be successful, you will also need to be disciplined and post your content regularly. One post per day is the absolute minimum, however, in the beginning, when you have just started your Instagram activity, it is recommended to post 2-3 times per day (or even more often). Thanks to that, you will increase the reach of your account, the users' engagement, and, in consequence, the number of your followers will grow faster.
And yes, regular publishing may be challenging, but luckily, here again, many free, online Instagram posts scheduling tools come with help, for example:
Use the right hashtags
When it comes to the hashtags, they should be also included in your Instagram strategy. Using no hashtags is equally bad for your growing Instagram account as choosing random ones. If you use no hashtags, you basically deprive yourself of a chance of getting noticed and gaining new followers. Why? Because hashtags are commonly used on the Internet to categorize and connect social media content with a specific topic. It means for you, that if you choose the right hashtags, it will be much easier for the users to find your topics.
Instagram allows adding in a total of 30 hashtags per post and. You can of course take advantage of this possibility, add several hashtags to every post, and by that stimulate your account for maximum growth and exposure. Remember however what we already said in the introduction: one of the main reasons why people decide to unfollow the accounts, it's because of too aggressive marketing.
Remember to choose the hashtags carefully. The hashtag should be, of course, directly related to the content of your post and the theme of your account but, we often tend to forget, that they should also serve as a springboard for your posts. A good hashtag should rank your post, ideally, in the top 9 results. So don't see the time spent on the hashtag keyword research as wasted – the opposite, make the research regularly to check if your initial strategy is still right and still leads towards the set goals.
And finally, think about created some branded hashtags. A branded hashtag doesn't need to be your brand name. Use your imagination! It can be as well, some short, unique, and catchy message from your advertising campaign or a socially involved message aiming to make a change, etc.
One of the most successful hashtag campaigns was launched by Purina: #PetsAtWork
Use stories
Instagram Stories is a brilliant tool that can, in the blink of an eye, explode the number of your followers. This one tool opens the door to many, very powerful users' engagement features. Don't resign from publishing stories. Think instead about all you can do to generate more traffic on your account and boost its visibility. Here are some ideas you can use:
Use Instagram Stories to announce and promote your newest posts (so, basically, to inform your followers that a new post has been published).
Use the polling feature to learn more about your followers (Information is gold. You will see, that having specific information about your followers will be very useful in the future for content optimization).
Include some call-to-actions (so-called "CTAs"). You can organize the contests and giveaways, invite your followers to tag their friends, use flashy colors, arrows, emojis, CTA power words, etc.
Reposting someone else's posts or stories.
Use highlights
It is also worth creating story highlights on your profile. See how brilliantly Toyota did it:
Use tags
If only possible, remember to tag other people, products, and locations.
Use live streaming
Instagram Livestreaming option is another tool that can bring your new viewers and followers. What uses the Live option for? In short to get more exposure and more engagement. Use it as an opportunity to share more about yourself, to show what is happening "behind the scenes", to invite the new viewers to check your Bio, your newest post, etc.
You can also think about cross-promoting and collaborating with your friends and other influencers.
Get tagged
You are probably aware of how important backlinks are for web marketing.  When we talk about Instagram, being tagged or mentioned by another Instagram user has exactly the same value and SEO power. A simple tag or mention can boost your popularity in a blink of an eye, especially if it comes from a recognized person or a trending brand.
Engage with your followers
How to engage your followers? The good news is that it is not difficult, but just requires a little of your time and effort.
Be responsive (reply to the comments and messages instantly).
Give back (follow back, leave a like back, etc.).
Stay positive (avoid arguments and messages that can make negative impressions).
Let your followers know you better (from time to time, tell something about yourself that most of the people don't know, tell about your passions, interests, share your inspirations, etc.)
Cross-promoting
Do not stay focused only on Instagram and only on your account. Always see it from a larger perspective as a part of a very complex, dynamic, global network. Use your accounts on other social media to promote your Instagram, and the other way around, try to redirect your Instagram audience towards your other social media accounts and pages. Every social media platform offers billions and millions of new, potential followers, so increasing the traffic, even cross-media is desired.
Use SEO
SEO (Search Engine Optimization) can apply not only to search engines, like Google, Bing, Yahoo, etc. But we can also talk about SEO in the context of social media, for example, Instagram.
So, how to optimize your Instagram account, so that it appears higher on the search result list and the Explore page? There are many ways, but the fastest and the most efficient is focusing on the keywords. Identify the keywords which describe best your account and try to include them, basically, wherever you can: in your profile (name, username, or Bio), in captions (post descriptions), in hashtags, etc. To start with, you can also think about some user-generated content (UGC) and about the reporting – being aware of your account statistics will also help you to adapt the best strategy.
Alternatively, you can also think of hiring an SEO expert. He or she will explain the principles, prepare the strategy adapted to your needs and guide you through the next steps.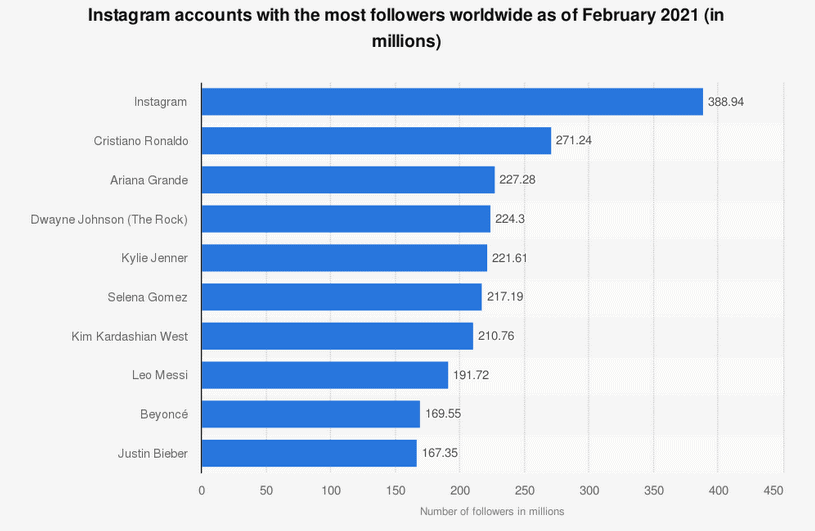 Thanks for visiting our website!
Share with us your tips for a successful Instagram account by leaving a comment below! If you like this article, don't forget to give a thumb up. Thanks!
See more from interviewquestions.guru:
SEO interview questions and answers 2021
SMO interview questions and answers 2021
#instagram
#instagram success
#instagram tips